Welcome to CSL Behring's Patient Portal
Information and resources to support you at every step of your treatment journey
It can feel challenging to navigate a treatment. Know that you aren't alone — we are here to help. The goal of this website is to provide you the support you need each step of the way, to help you make the most of your treatment.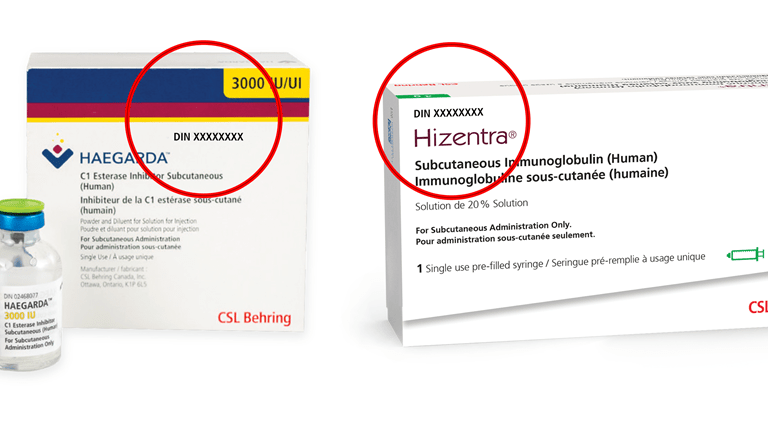 Have your product DIN number available
A DIN, or Drug Identification Number, is the 8-digit number located in the upper left or right corner of your medication package.